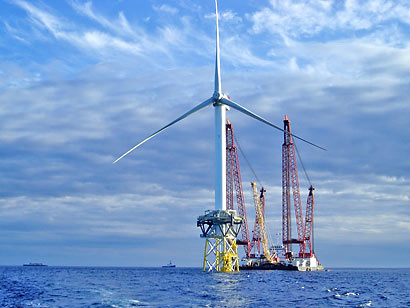 Electricity generation reached record levels in 2007, and for the first time ever, non-hydroelectric generated power was the leading source of new power, led by
wind power
.
Several points in the article:
Carbon dioxide emissions from conventional electric generation and combined heat and power plants increased by 2.3 percent in 2007. Meanwhile, estimated emissions of nitrogen oxides and sulfur dioxide continued to decline. Nitrogen oxides emissions dropped by 3.9 percent, and sulfur dioxide emissions decreased by 5.1 percent.


End-of-year coal stocks for 2007 increased 7.3 percent from 141 million tons to 151 million tons. The build in coal stocks in 2007 was considerably less than the 39 percent increase that occurred in 2006.
- Brewskie